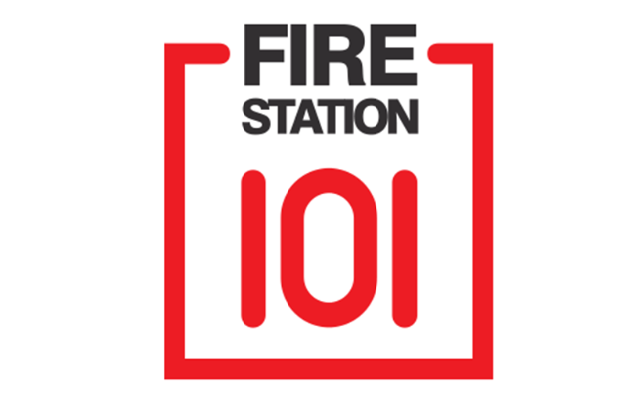 This week opens a new chapter as I step into the Community Manager role for Ipswich City Council's Fire Station 101, a new innovation hub opening soon located in a retrofitted fire station in Ipswich, Queensland.
The inaugural website for the hub describes the mandate of the Fire Station well:
"Fire Station 101 is the place where they come together to activate digital technology innovation, entrepreneurship, and opportunity. We provide connection, tools, and support for the startup community to develop and deliver. We believe the inventive use of digital technology will generate new outcomes for industry and community by developing knowledge based jobs of the future, driving productivity improvements, and building on our regional advantages. Fire Station 101 is the place where people and businesses can meet, share, learn, and grow as part of the South East Queensland startup ecosystem."
I am honoured and excited to play an active part in the birth of a project with so much potential. My role is one of many in a broad community who play a part in the success of the project. In the spirit of transparency, I look forward to sharing my reflections, lessons, and hopes with you as we go on the exciting journey.
Reflecting back
My last two years as a management consultant has been a fantastic experience. I worked with an incredible team at the top of their game. We applied capability in leadership coaching, strategy planning, team building, facilitation, change management, and culture development. We partnered with bold ambitions to make a positive impact on individuals and organisations in the electricity, utilities, education, construction, logistics, government, and resources sectors. We have had some great achievements and the team continues to go from success to success.
My new role allows me to leverage the range of my experience from my 25 career years and 43 years of living, including: defining and delivering digital solutions, managing small businesses, investing in and mentoring start-ups, coordinating and delivering innovation programs, and supporting social impact projects. I am unsure how I will integrate my other past roles in sonar systems on submarines in the U.S. Navy or a stint as a radio DJ, but we'll see what ideas come out of Ipswich. 🙂
Planning forward
Leading up to the role, I have had some great conversations with fantastic leaders in the innovation space from other hubs, founders, mentors, suppliers, investors, universities, and government. Three questions I asked in our chats were:
What do you see as the biggest challenge?
What do you see as the biggest opportunity?
How can I add value to what you do?
The conversations allowed us to test and refine three focus areas:
1. Build community
Innovation is fostered at the cross-section of diverse ideas through relationships of trust, otherwise known as community. There are so many culturally-rich and diverse communities in Ipswich, each with unique opportunities for innovation. In the past few weeks, I have heard some incredible local ideas for digitally-enabled innovations in areas of social work, small business, automotive, professional services, and arts. These ideas will be further enabled by momentum from local initiatives such as Advance Ipswich and support from Advance Queensland.
These ideas can be refined through intentional community development. This means we:
identify and leverage existing strengths in the community,
celebrate local while thinking global,
do innovation with the community rather than to the community, and
tap into existing diversity.
This also means working closely with the wider community of the innovation eco-system, including: academia, investors, mentors, accelerators, other hubs, and all levels of government.
2. Enable successful projects
The success of the hub will be defined by the success of the projects. Successful projects inspire and attract more successful projects, quality mentors, and investors.
The participant's metrics are the hub's metrics. When you participate in the hub, everyone around you is focused on one thing: your success. This allows for equal measures of encouragement and challenging conversations. Everyone around the table can hold each other to personal accountability for shared outcomes.
These metrics can include both financial and social outcomes. I am expecting ventures to come from small business, corporations, not-for-profits, social enterprises, as well as partnering with government and education. The metrics for each will be different but measurable in their own right.
To set expectations from the beginning, not everything will be a success. Innovation means doing something new, and you cannot have innovation without risk.  Participation in the hub helps anticipate and minimise risk, brings together lessons from past experience to pivot when needed, and allows frank and transparent conversations about what is working and what is not working.
The path to entrepreneurship is the journey of the leader. You are not only building a new venture, you are building capacity and capability in yourself to deliver. The celebration of a project outcomes is also a celebration of the personal growth of the team that delivered those outcomes.
3. Be sustainable
The hub itself is a start-up, a new venture that is accountable for its performance. Most hubs are in some way subsidised early on, either through government, not-for-profit status, or venture capital. Financial sustainability in other hubs has been realized through operational revenue, sponsorship, and/or equity shares in successful projects.
It is only right that the hub practices what it encourages in its participants: transparent accountability for viability. I will be dealing with the same natural tensions, balancing sustainable growth within due diligence of financial constraints.
Over to you
The official opening of the hub is "Early 2016", so watch this space.
The success of the hub will take a community effort. With this in mind, I invite you to consider a few requests.
First, I welcome your wisdom from the three questions: What challenges should we expect? What is the best that it could be? How can the hub add value to what you do?
Second, if you know someone who might take advantage of the hub, please pass on the opportunity to them and share this post across your social networks as you feel appropriate.
Finally, if you are around Ipswich and think you might like to be a part of the hub in some way, please get in contact with me. You can reach me through LinkedIn or email chad@firestation101.com.au.
I look forward to collaboratively realising our shared success in Ipswich and beyond!