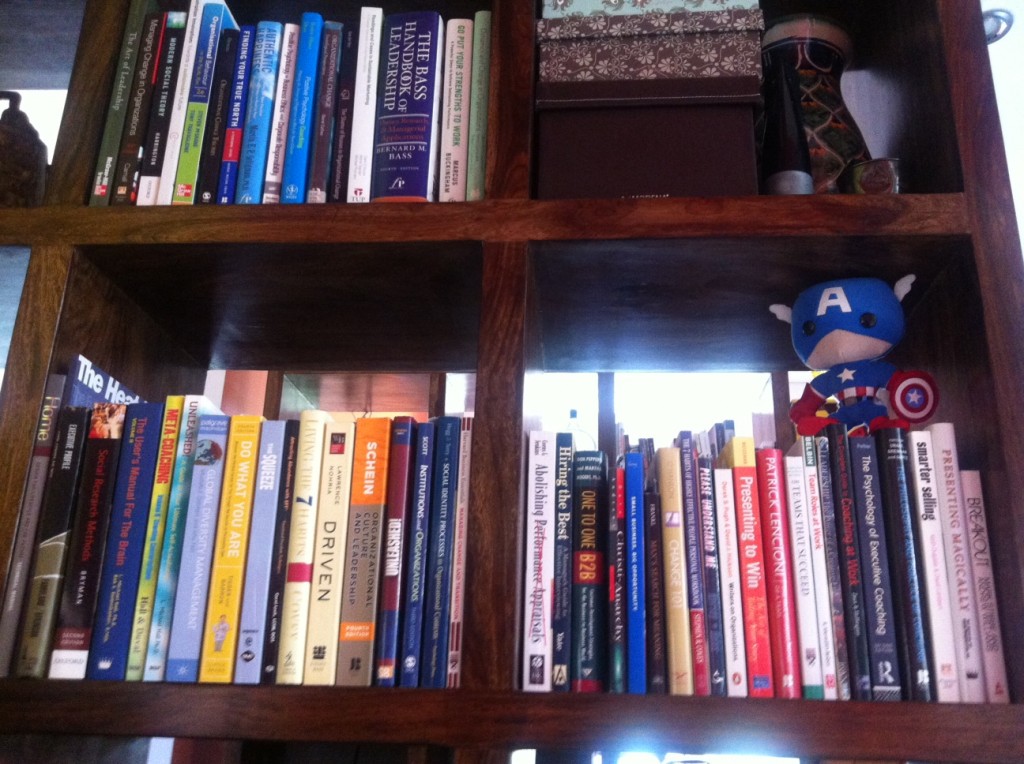 So much to learn, so little time…
Books are food for our thoughts, and our thoughts inspire our conversations. I share with you a selection from my bookshelf below and I invite you to join me in stimulating conversation. If you have thoughts on these books or others that should be on the list, I welcome your comments.
Books I have blogged about
Blogging about what I read helps me to know the material enough to be able to have a conversation about it. Even then, I don't always remember what I write, but at least I now have somewhere where I can recall what I was thinking at the time I read the book.
Other books I have read
This is not an exhaustive list, but what is currently on my bookshelf from a a few years of reflection. A few may make their way into blog posts, all inform my thinking in some way.
Books about other's stories
Personal and professional development
Sustainability
Reference books
Academic text books
Books in the queue
I have a long list of books beckoning me from their place on my bookshelf. I have picked a few nuggets from each over the years, but I have yet to fully lose myself in their pages. Over time, I expect the list below will grow faster than the list above.