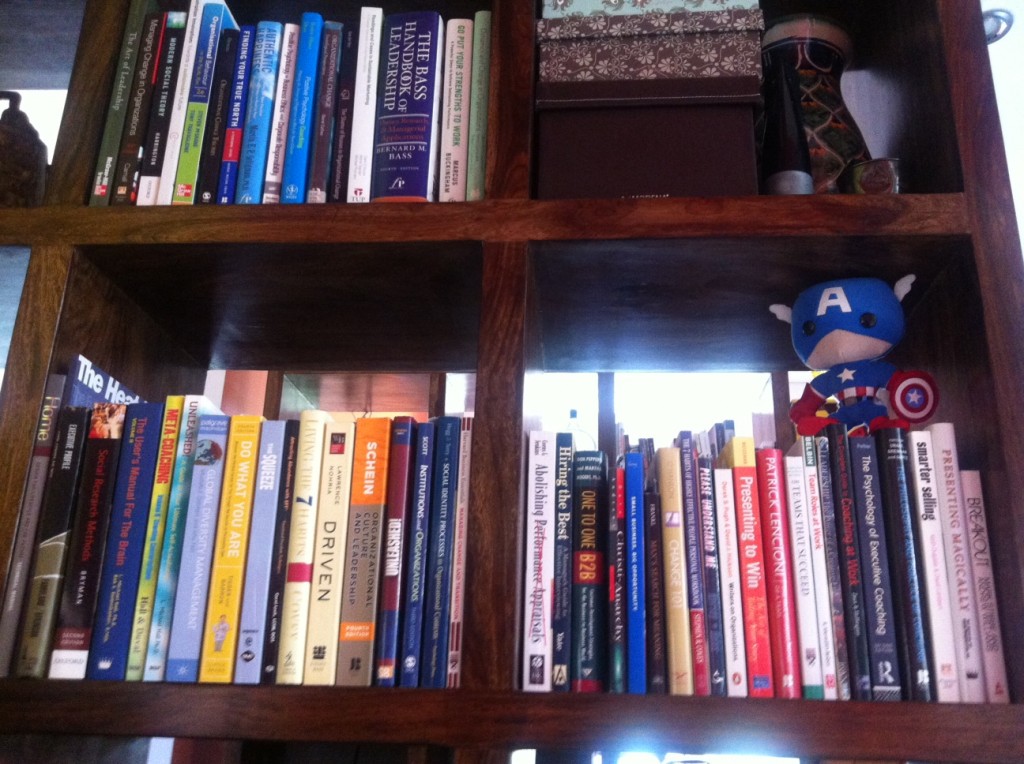 So much to learn, so little time…
Books are food for our thoughts, and our thoughts inspire our conversations. I share with you a selection from my bookshelf below and I invite you to join me in stimulating conversation. If you have thoughts on these books or others that should be on the list, I welcome your comments.
Blogging about what I read helps me to know the material enough to be able to have a conversation about it. Even then, I don't always remember what I write, but at least I now have somewhere where I can recall what I was thinking at the time I read the book.
Entries that are highlighted indicate where there is a blog post related to the book.
Personal development
Appreciative inquiry
Psychology, social science, and life skills
Personality
Meditation, mindfulness, and spirituality
Organisational and professional development
Leadership and culture
Strategy
Coaching and careers
Teams
Management
Change
Organisational psychology and social science
Innovation
Sustainability and social change
Biographies
Novels